Disposable Medical Mask- Europe Stock, 24h Delivery
50 Pcs Disposable Face Masks Medical Mask Disposable Surgical Mask Dust Breathable Earloop Antiviral Face Mask, Comfortable Medical Sanitary Surgical Mask Thick 3-Layer Masks
All in stock in Europe, delivery can be made within 1 or 3 work days.
Lowest price than ever, order now and you will get over 10% off.
Express shipping way but low freight cost, you only pay for freight from our EU warehouse to destination.
【Name】Disposable Medical Mask
【Specification】 17.8X9.5CM(Adult universal)
【Colour】Blue
【Structure and composition】Special 3 ply non-woven design,Melt-blown non-woven filter paper, with aluminum strip, round rubber nose,folding.
【Function】provides some protections against dust, automobile exhaust, pollen, etc.Absolutely safe and reliable against viruses and protective masks.
【 Instructions for use 】Wear on the nose and mouth.
【 Precautions 】
① The product is valid for 1 year, please use it within the validity period .
② Use only once, destroy after use .
③ Prohibited use when the packaging broken .
④ Caution for those who are allergic to nonwovens .
【 Contraindications 】No.
【 Special storage conditions 】Store in a relative humidity not exceeding 80%, non-corrosive gases and well-ventilated rooms. Avoid high temperatures and keep away from fire and flammable materials.
【Validity period】1 year(storage under the special storage conditions)
【 Guideline 】YY/T0969-2013
For one-time use only !Destroy after use .
LEXIBLE DESIGN - has a flexible upper side and earloops that allow to place it easily and wear comfortably.no pressure to the ears.
WORKS FOR ALL - Wear it everywhere you need: in the office, at home, in a beauty salon, and simply outside of your house.
VERY SOFT FABRIC - Our mask is so light and soft that you will forget that you're wearing it within a few minutes.
You can buy with confidence, contact me in large quantities.
Description:A Medical mask is a loose-fitting, disposable device that creates a physical barrier between the mouth and nose of the wearer and potential contaminants in the immediate environment. These are often referred to as face masks, although not all face masks are regulated as surgical masks. Note that the edges of the mask are not designed to form a seal around the nose and mouth.
Medical masks are made in different thicknesses and with different ability to protect you from contact with liquids. These properties may also affect how easily you can breathe through the face mask and how well the surgical mask protects you.
Function:If worn properly, a Medical mask is meant to help block large-particle droplets, splashes, sprays, or splatter that may contain germs (viruses and bacteria), keeping it from reaching your mouth and nose.Medical masks may also help reduce exposure of your saliva and respiratory secretions to others.
working life:It is recommended to change the mask every 2 to 4 hours.
Precautions:Medical masks are not intended to be used more than once. If your mask is damaged or soiled, or if breathing through the mask becomes difficult, you should remove the face mask, discard it safely, and replace it with a new one. To safely discard your mask, place it in a plastic bag and put it in the trash. Wash your hands after handling the used mask.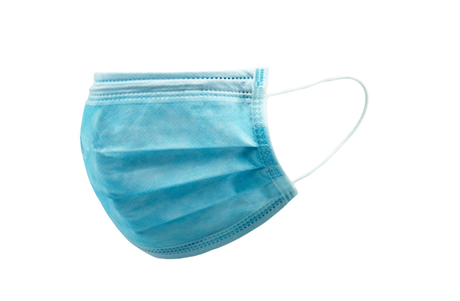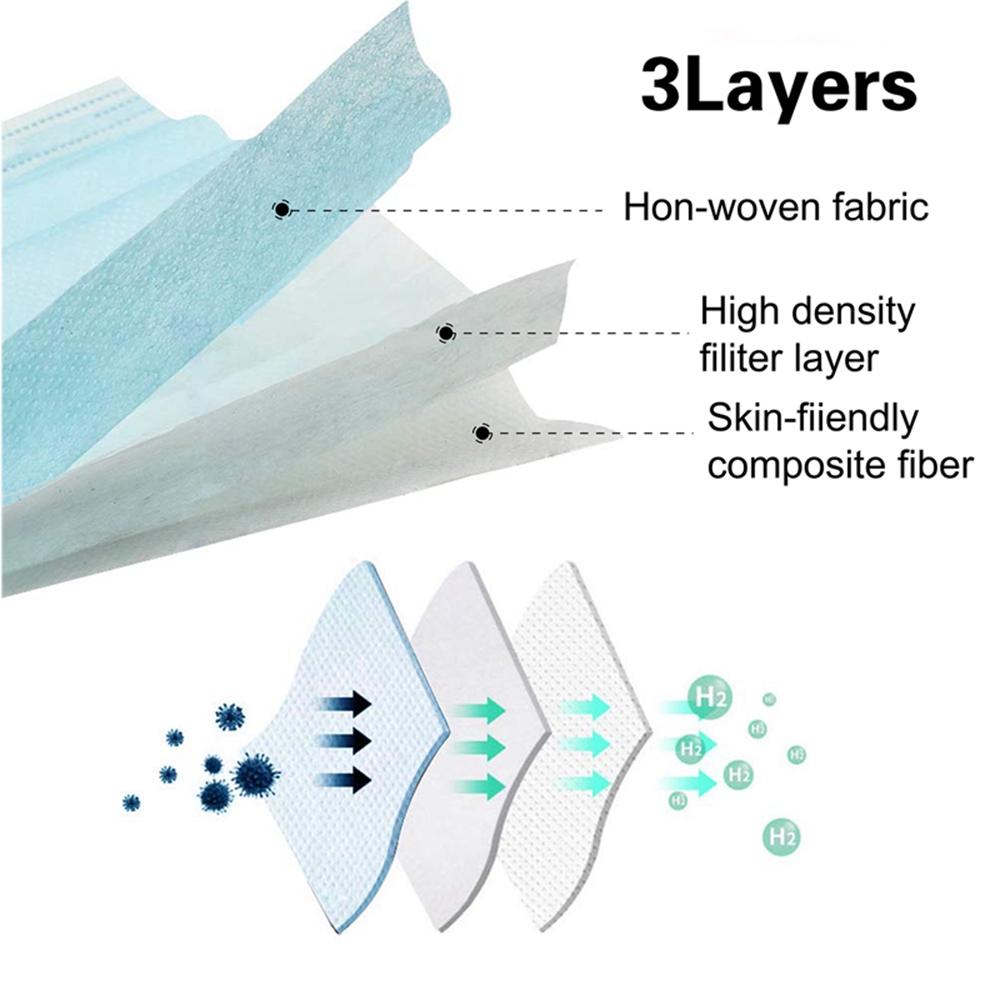 Production and R & D environment